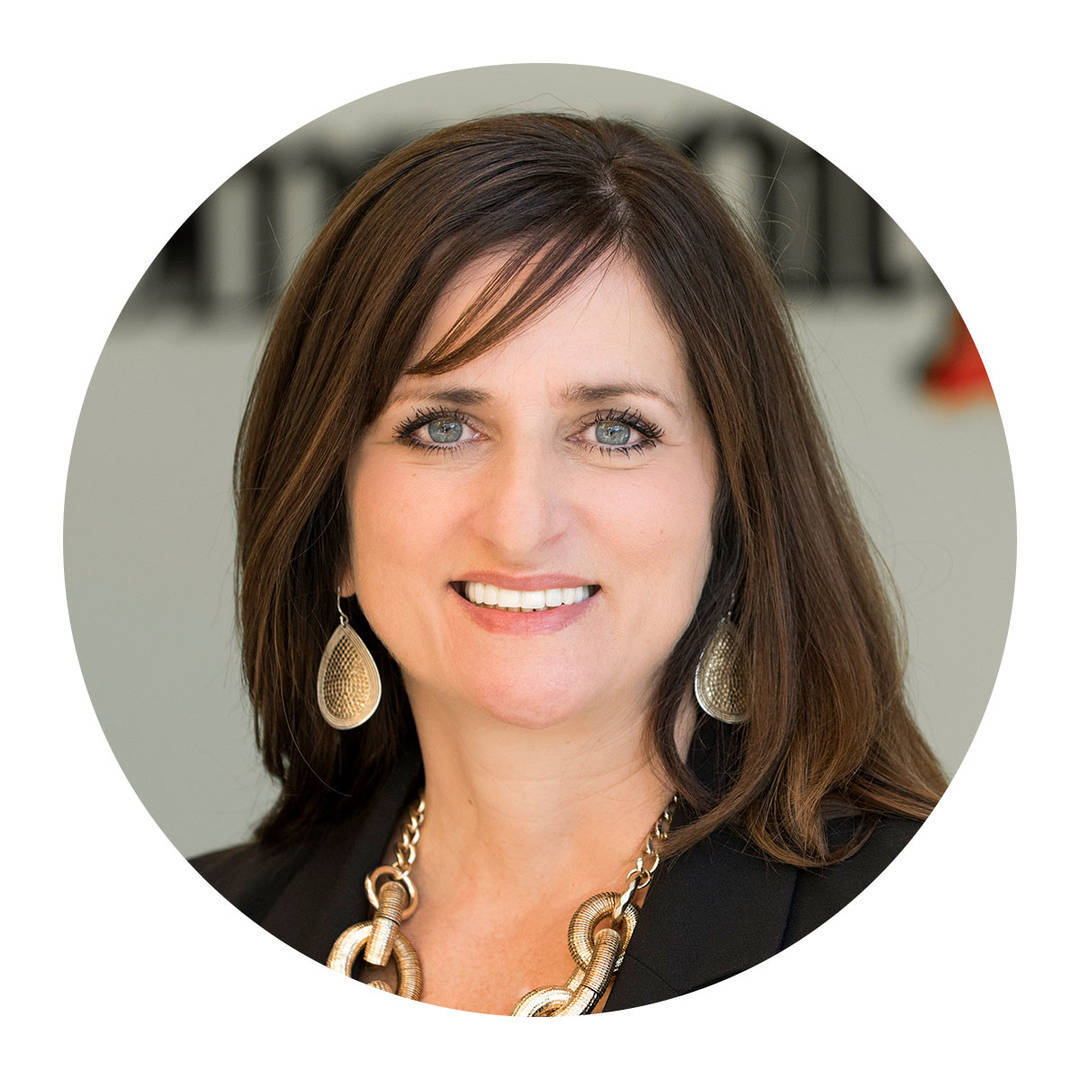 Lisa Ginter is a celebrated leader in Kansas City as both the CEO of CommunityAmerica Credit Union and an influential figure in the business, civic and philanthropic community.
Lisa has served in a leadership role at CommunityAmerica since she joined the organization in 1995. Since becoming CEO in 2015, Lisa grew the Credit Union from $1.5 billion to nearly $4 billion in assets in just five years. With a mission to help members achieve financial peace of mind at every life stage, Lisa has inspired and advanced every division and line of business at CommunityAmerica. As the Official Banking Partner of the Kansas City Chiefs, and frequently named as Kansas City's top Credit Union and 'Best Place to Work,' CommunityAmerica has become a powerhouse in Kansas City under Lisa's leadership. In February 2023, she was named Chair on the Executive Board of Directors for CUNA (Credit Union National Association). She will continue her national advocacy for credit unions in this role for the next year.
Lisa's name can often be found in both local and national headlines. She is one of only three Kansas Citians to be recognized among the 'Top 100 Financial Executives' by the national Business Journal and has been selected as a 'Power 100' honoree by the Kansas City Business Journal for multiple years. She was also named one of 435 South Magazine's '50 Most Powerful People in KC.'
Lisa is a beacon of leadership in her beloved Kansas City community where she serves on the Executive Boards of the Kansas City Chamber of Commerce and Kansas City Area Development Council. Her leadership presence is also strongly felt in the education community, where she serves on the Board of Trustees at Rockhurst University and St. Michael the Archangel as Vice Chair.
Lastly, Lisa is immersed in charitable give-back through active support of those most in need across Kansas City. Her philanthropic leadership positions have advanced our community in a big way, and in the last five years alone, Lisa has raised more than $6.5 million as an event chair for prominent KC charities. Last year she helped the Boys & Girls Clubs of Greater Kansas City raise a record-breaking $2 million at its first-ever virtual 'Kids Night Out' Gala. In recent years she broke fundraising records chairing the 'Red Hot Night' Gala for Children's Mercy Hospital, Women's Employment Network Luncheon, WIN for KC Luncheon, 'Go Red for Women' Luncheon, and the Martin Luther King Jr. Scholarship Luncheon for Metropolitan Community College. Under Lisa's leadership CommunityAmerica has been honored with the Junior Achievement Centennial Award, recognized as Non-Profit Connect's 'Business Philanthropist of the Year,' and the #1 'Best Place to Work' in the Kansas City Business Journal. Lisa was also personally named the 'Community MVP' from the '15 and the Mahomies Foundation,' and received Rockhurst University's Rashford-Lyon Award for leadership and ethics in 2020. In 2021, Lisa co-chaired Inclusions Connections' "FashionAbility" gala and the "Big Dreams Bright Futures" event, which celebrated the 50th Anniversary of Operation Breakthrough.
In her free time Lisa loves spending time with her family, including her granddaughters Ava, Emmie and Reese, relaxing at the lake and cheering on local sports teams.