Undergraduate and Graduate Student Loans
Undergraduate and Graduate Student Loans
Start your application for flexible college funding today.
Start your application for flexible college funding today.
Apply Now
Flexible Funding for Higher Education
When scholarships, grants and federal aid aren't enough, private student loans can be a necessary and cost-effective way to fill educational funding gaps. At CommunityAmerica, we want to make financing college easy so you can focus on achieving your dreams of higher education at the school of your choice.
As a not-for-profit lender, helping members is our bottom line. The unique structure of our student loan allows you to borrow up to the full cost of the remainder of your education without having to reapply each year.
1
This flexible line of credit allows you to simply request additional funds each year for the amount you wish to have disbursed to your school.
---
Features of Our Student Loans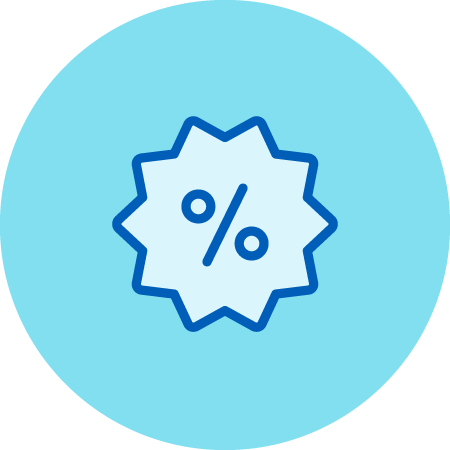 Competitive Rates
No pre-payment or origination fees, plus score a discount when you use autopay.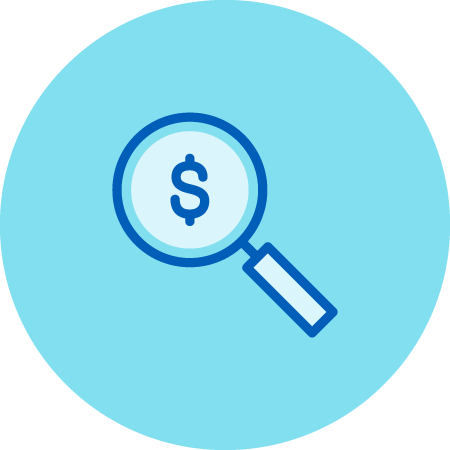 Flexible Repayment Options
Full payment, interest only or no payment at all. You decide while still in school.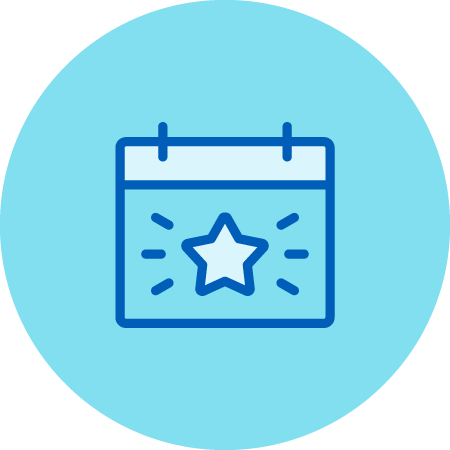 Co-Borrower Release
Let your co-borrower off the hook once you qualify to hold the loan on your own.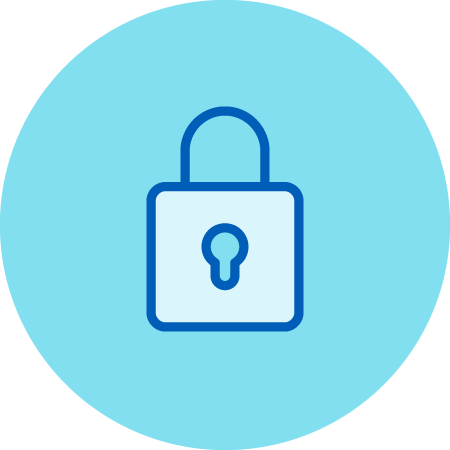 Funding You Can Trust
Unlike many institutions, CommunityAmerica will continue to service your loan.
Let's Get Started
CommunityAmerica has partnered with Student Choice to offer this unique student loan, which operates as a line of credit,
for both
Undergraduate
and
Graduate
programs.
Apply Now
---
---
Young Adult Financial Resources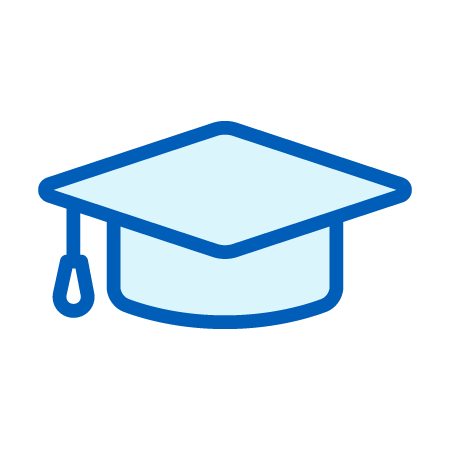 College and Career Planning
We offer resources and tools to help you plan your path to college and beyond.
Learn More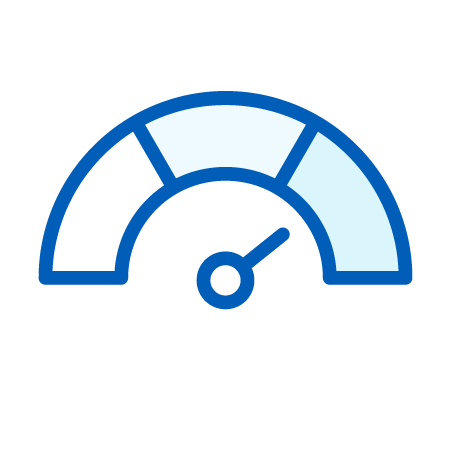 ScoreMore Loan
Boost your credit and grow your savings with no credit history or co-signer required
2
.
Learn More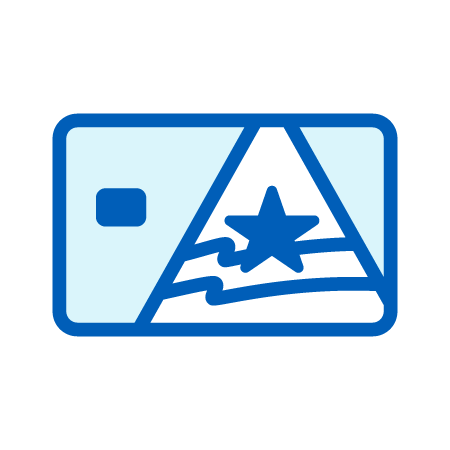 Starter Credit Card
Created with students in mind, this low-rate card is a great way to start building your credit
3
.
Get Started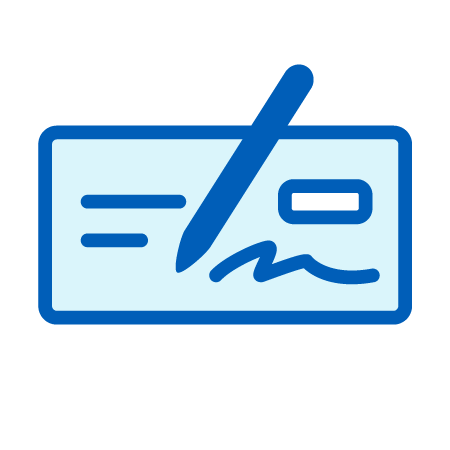 Student Checking
Build good money habits with this free account that's high on convenience and low on fees
4
.
Check It Out
---
1 Student Loan Program. Subject to annual review and credit qualification. Must meet school's Satisfactory Academic Progress (SAP) requirements. Membership Eligibility. Must live or work in the Kansas City area in these counties: Kansas City Metro Counties: Live or work in Jackson, Cass, Clay, Platte, Douglas, Johnson, Jefferson, Leavenworth, Miami, Shawnee, or Wyandotte. St. Louis Metro Counties: Live or work in St. Louis County. Family Membership: If a family member is either a current member or is eligible for membership by living or working within one of our 12 counties above, you can join, too. An eligible family member is defined as a spouse, child, sibling, parent, grandparent, grandchild, aunt/uncle, niece/nephew, cousin or legal guardian and includes step, in-law and adoptive relationships.
2 ScoreMore Loan. APR (Annual Percentage Rate). Loan approval and APR based on creditworthiness, payment method, length of loan term, ability to repay, and amount of loan, in addition to other conditions listed below and in the account agreement. As of 04/01/2022, loan rate is 3.99% APR and is subject to change without notice. As of 04/01/2022, the APY (Annual Percentage Yield) of the share savings account is 0.02% APY and is subject to change without notice. After successful repayment of the loan, the balance on hold in the share savings account (which includes the interest earned minus loan interest) will be disbursed to the borrower. After 25 days delinquent the ScoreMore Loan will automatically close and the funds in the pledged account will be applied to settle the loan. Claims of "building credit", "boosting credit", "improving credit", "increases credit scores by 60 points on average", and "increases savings balance by $253 on average" are based on a CFPB study titled "Targeting Credit Builder Loans: Insights from a Credit Builder Loan Evaluation" (July 13-17, 2020). Not all borrowers will experience these benefits, some may not experience any of these benefits, and some borrowers may experience a lower credit score, depending on each individual borrower's unique circumstances.
3 Starter Card. Offer valid for members or applicants that qualify for membership and open a new Visa® Low Rate card account (subject to credit approval) using promo code Credit101. Upon opening the Visa® Low Rate card account with promo code Credit101, you can earn $5 a month and up to $30 max, for on-time monthly payments made in your first 6 billing cycles. To qualify for the $5 credit, the payment must be made by the payment due date shown on your billing statement and must be greater than $0 and greater than or equal to the minimum payment due on your account. Each $5 credit, up to $30 max, will be deposited into your membership Savings account within 60 days of the on-time payment. You must be in good standing with the Credit Union at the time of the $5 deposit. Offer ends 12/31/2023 and is subject to change without notice. Limit six $5 deposits (max $30) per member and per qualifying Visa® Low Rate card account. The $5 credits may be subject to IRS tax reporting.
4 Student Checking. Must be age 13-24 to qualify. Must be age 18 to open account online. Automatically converts to a Free Checking account at age 25.