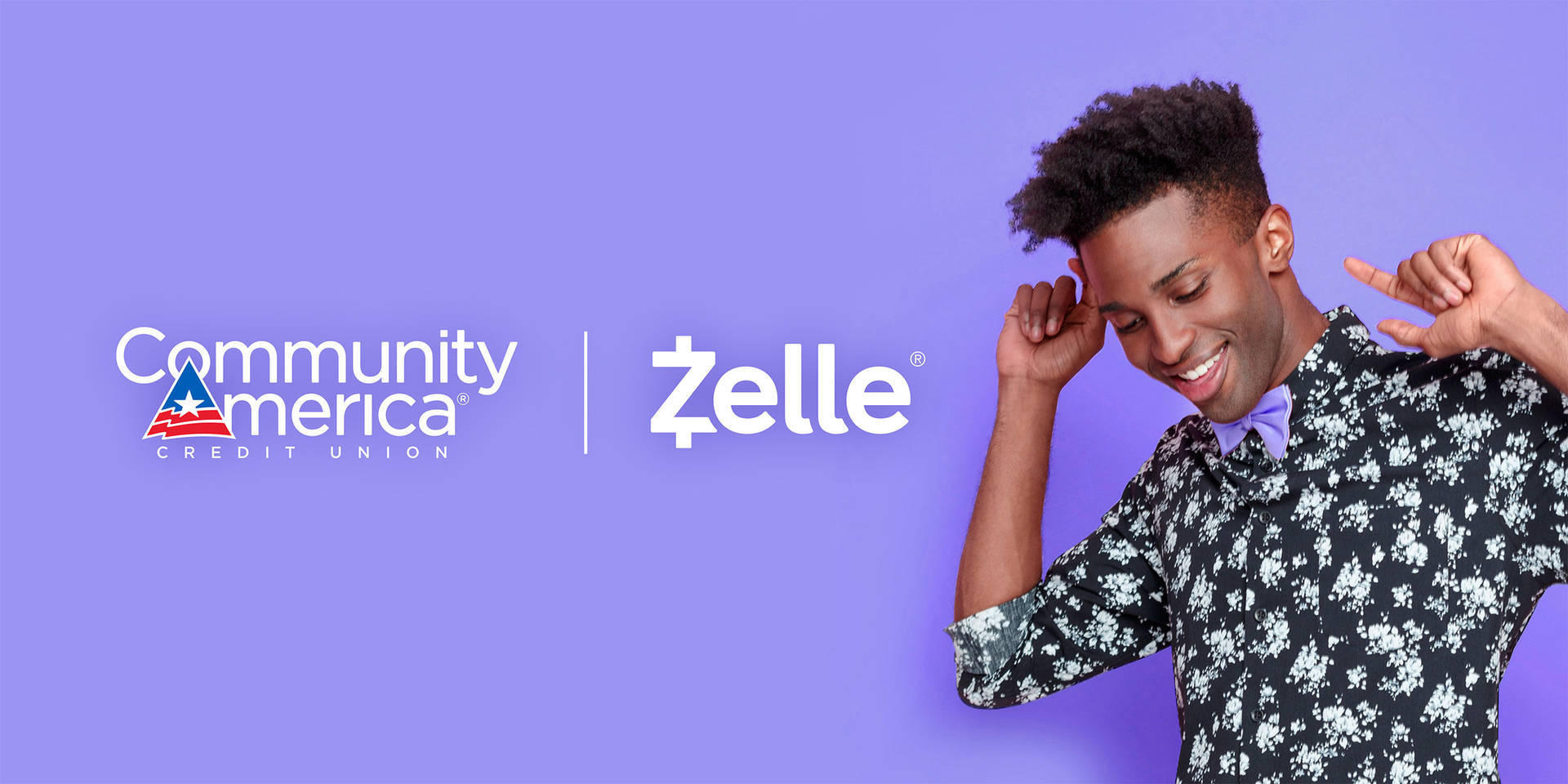 Send and Receive Money With Zelle®
Whether it's saving you a trip to the ATM or taking the guesswork out of splitting the tab at lunch, Zelle® is a quick, safe and simple way to conveniently send and receive money with friends, family and other people you trust. When using Zelle®, money is sent directly to the recipient's account and is typically available in minutes
1
. All you need is the recipient's email address.
Check out the resources below to ensure you always "Pay it Safe" with Zelle®.
---
Sending Money Safely
Unlike a credit or debit card, there is no protection program for payments sent through Zelle® - which is why it's important to only send money to people you know and trust, like your roommate, your dad or your babysitter. Follow these steps to send money safely via Zelle®.
---
How to Avoid Phishing Scams
Phishing is a fraudulent activity where an attacker sends a message to trick you into revealing sensitive information — often in order to gain access to your accounts or to commit identity theft. These fraudsters love to target users of money-sharing apps like Zelle®, so be sure to follow these tips to outsmart the scammers.
---
How to Spot a Pay Yourself Scam
While receiving instant alerts for your debit and credit card is convenient, this has become just another channel in which fraudsters aim to take advantage of account holders. It begins with a text appearing to be a fraud alert and the next thing you know; you've fallen for the "Pay Yourself Scam." Keep an eye out for these items the next time you receive a fraud alert to ensure you're keeping your accounts secure.
---
Disbursements with Zelle®
If you're using Zelle® to send and receive money with friends, family or even small businesses, then you already know it's a fast, safe, and easy way to move money in the moment. But did you know that you can also receive money from organizations, companies, and even the government with Zelle®? This video shows you how.
---
Mobilize Your Money
Send
Send money fast in just a few steps. Plus, it's easy to get started.
Request
Settle up with family, friends and more, regardless of where they bank.
Split
Simplify dividing the cost of the dinner check, coffee and more.
How to Start Using Zelle®
Log in to Online Banking or our Mobile App
Navigate to "Money Transfers" and select "Send Money with Zelle®"
Accept Terms and Conditions
Select your U.S. mobile number or email address and deposit account
That's it! You're ready to start sending and receiving money with
Zelle
.
Log in to Online Banking
Frequently Asked Questions
1 Transactions typically occur in minutes when the recipient's email address or U.S. mobile phone number is already enrolled with Zelle.
2 Must have a bank account in the U.S. to use Zelle.
3 In order to send payment requests or split payment requests to a U.S. mobile number, the mobile number must already be enrolled with Zelle.
App Store is a service mark of Apple Inc. Android, Google Play, and the Google Play logo are trademarks of Google Inc. Data charges may apply. Check with your mobile phone carrier for details. Apple and the Apple logo are trademarks of Apple Inc, registered in the U.S. and other countries. Zelle and the Zelle related marks are wholly owned by Early Warning Services, LLC and are used herein under license.