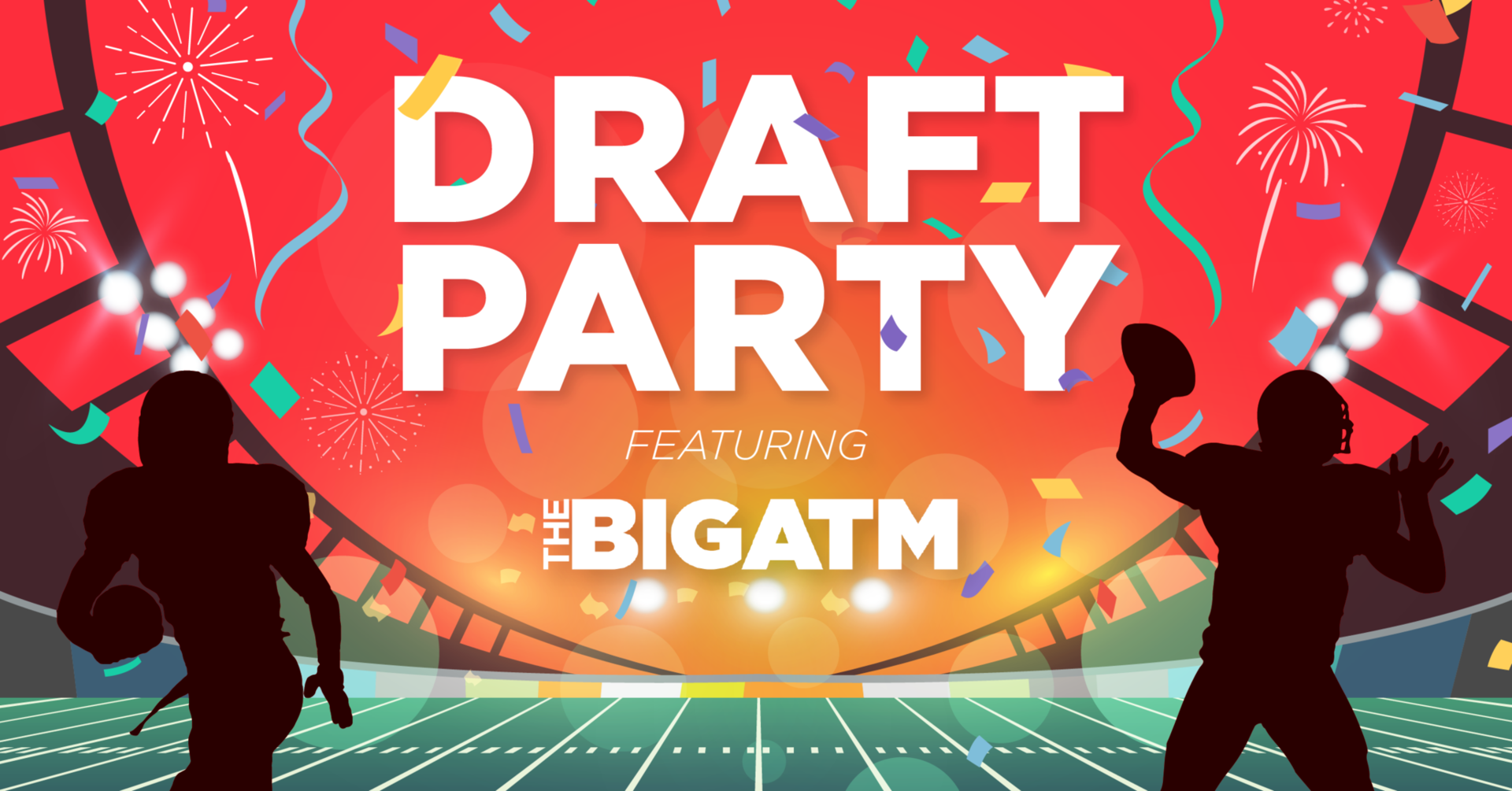 ---
CommunityAmerica to Host 2023 Draft Party!
Kansas City, MO (April 26, 2023)
-
We are ecstatic that our Kansas City community is in the national spotlight as we host the 2023 Draft at Union Station. Of course, CommunityAmerica is showing up BIG for our community as a lead VIP Playmaker sponsor through the Kansas City Sports Commission and Foundation.
To celebrate this unbelievable week, we're hosting a 3-day Draft Party at our Crossroads Branch located at 1811 Walnut St, Kansas City, MO 64108!

The event will feature our brand-new BIG ATM (aka our Amazing Things Machine) that will dispense a variety of prizes to attendees. Plus we'll have free snacks, water, activities and other giveaway items for everyone who stops by.
2023 Draft Party Hours:
Thursday, April 27 | 5:00pm - 7:00pm

Friday, April 28 | 3:00pm - 7:00pm

Saturday, April 29 | 10:00am - 1:00pm
Not a member? Not a problem! This event is open to the public.
Looking to become a member? Check out this sweet promotion.
We hope to see you there!
Credit Union Advantages
Better rates. Lower fees. A highly rated mobile app. Joining Missouri's #1 credit union seems like a no-brainer, and it comes with a plethora of perks.
Learn More