March 29, 2023
CommunityAmerica Announces St. Louis Expansion and Milestone Partnership with The Cardinals
CommunityAmerica Credit Union, Missouri's largest credit union with legacy roots in St. Louis for more than 30 years, has announced growth plans in the market, alongside a new and unique partnership with the
St. Louis Cardinals
.
CommunityAmerica will serve as the exclusive naming rights partner for the Cardinals Club, a premium all-inclusive seating area in the stadium that is otherwise known to Cardinals fans as "the green seats." The CommunityAmerica Cardinals Club will feature a variety of new and modern design elements beginning at the onset of the 2023 season, including a mural that features iconic Cardinals players throughout the long and rich history of the club.
The partnership was formed as part of CommunityAmerica's commitment to major growth and expansion in St. Louis.
"When we made the decision to expand our current presence in St. Louis in a significant way, we knew the St. Louis Cardinals were the perfect partner to underscore our planned investment in the community. We are excited for this unique opportunity to serve as the first-ever, exclusive naming rights partner for the coveted Cardinals Club," said Lisa Ginter, CEO of CommunityAmerica Credit Union.
"We are excited for our new partnership with CommunityAmerica, which will help us refresh and rebrand the CommunityAmerica Cardinals Club," added Cardinals President Bill DeWitt III. "With a new mural and other design elements, the Club will improve on its reputation as one of the most premium spaces in MLB. We are proud to be working with such a great organization that shares our commitment to the St. Louis community."
CommunityAmerica plans to secure at least three new locations in St. Louis County in 2023, with additional locations planned thereafter. As part of their expansion, they will also invest in civic and philanthropic endeavors that strengthen the future growth and development of St. Louis. They are teaming up with Big League Impact, initiated by St. Louis Cardinals veteran Adam Wainwright, to launch a new promotion in April that will benefit the foundation. CommunityAmerica has also signed Wainwright as an endorsement partner related to the St. Louis Cardinals partnership.
"We have long admired the St. Louis region given our history in this market," said Ginter. "We want St. Louisans to know they have a financial partner in their corner who is backed by more than 80 years of proven strength and stability – and is wholeheartedly dedicated to the financial well-being of people, businesses and our shared community."
CommunityAmerica is actively securing commercial real estate in St. Louis County with more detailed announcements about locations expected in the coming weeks. They currently have one CommunityAmerica location at Lambert International Airport linked to their early roots as TWA Credit Union. Their unique Profit Payout program delivered a record-breaking $9.5 million back to their members in January 2023 and will be a key differentiator among financial institutions in St. Louis.
CommunityAmerica is excited to deliver new, innovative and people-centric ways of banking to even more individuals and businesses in St. Louis. Their top-rated mobile banking app and digital banking tools are comparable to national financial institutions, making them a great choice for those seeking a trusted local financial partner with big bank capabilities.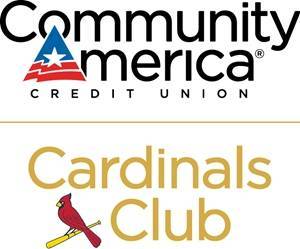 Invested in St. Louis
With CommunityAmerica you get a whole community that's invested in your financial well-being.
Learn More