Visa Signature Credit Card Special Offer

You Won't Want to Miss This Offer
Apply for a Visa® Signature Credit Card today and earn $200 when you spend $2,000 within the first 90 days of account opening
2
. In addition to the cash bonus, you will also receive
0% APR introductory rate for the first 12 months
(your rate could range from a variable 16.49% or 18.49% APR
1
after the introductory period). This limited time offer is
only good through 3/31/2023
.
Apply Now


No Foreign Transaction Fees

Start Earning Your Cash Back Today
Apply for your Visa® Signature Credit Card online in just minutes and you will be on your way to receiving that $200 bonus!
Apply Now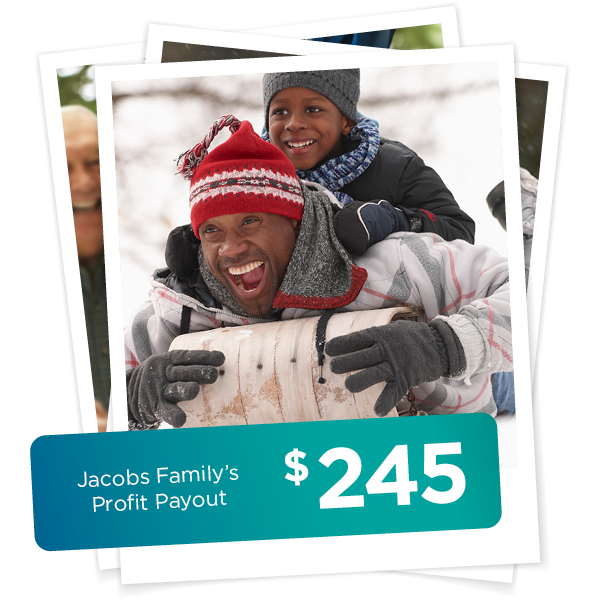 Profit Payout
We share our profit with our members.
As a not-for-profit credit union, we return our profit to those who bank with us in many ways—like better rates and lower fees on our credit cards and our Profit Payout
4
. This year we gave back a record-breaking $9 million to our members. See how having a credit card with us could help you qualify for or grow your share of Profit Payout.
Estimate Your Payout
---
Credit Card Rates. APR=Annual Percentage Rate. Offers subject to credit approval; terms may vary. Intro rate not available to current card holders. APR for Purchases for Visa Signature: 0% Introductory APR for 12 months. After that, your Standard APR will be 16.49% or 18.49% depending on your credit history. This APR will vary with the market based on the Prime Rate. Click here for rate and fee information, and here for our Credit Card Agreement. The information about costs of the card are accurate as of 02/02/2023.
Limited Time Offer. Applications are subject to approval. This offer is valid through 3/31/2023. You will receive 20,000 bonus points with this bonus offer, which can be redeemed for $200 cash back, when you spend $2,000 on purchases in the first 90 days from account opening of the VISA® Signature Credit Card. Cash back is applied as a statement credit. "Purchases" do not include balance transfers, cash advances, travelers checks, foreign currency, money orders, wire transfers or similar cash-like transactions, interest, unauthorized or fraudulent charges, and fees of any kind. Points deducted if purchase returned. If you earn the 20,000 bonus points when you spend $2,000 in purchases within 90 days of account opening, please allow up to 6-8 weeks for bonus points to post to your account. Only one VISA® Signature Credit Card per member. Account must be open and not in default at the time of fulfillment.
Visa® Signature. Earns unlimited 1.5% cash back on every dollar spent. Example: $1,000 spent earns 1500 points, which may be redeemed for $15 cash back. Cash back not earned on cash advances. Cash back is applied as a statement credit: minimum $10 needed to redeem.
Profit Payout. Dividend is discretionary and approved annually by CommunityAmerica's Board of Directors. Amounts advertised are representative of actual dividends paid in 2023. Dividend is not guaranteed and may vary based on criteria established by CommunityAmerica Credit Union and the total amount allocated by the Board of Directors each year. Not everyone receives a dividend and member must be in good standing and meet other criteria on processing date to qualify. Dividends are reported to IRS and a 1099 form will be issued at year-end. Any applicable taxes are the responsibility of recipient.